More "if you are in London, make me exceptionally jealous" spambot posting from me. Two words:
London Popfest
. Go go go go go!
This Thursday night I'll no doubt be at home here in the outer suburbs of Brisbane, drinking tea and learning something scientific on the ABC. I know I'd much,
much
rather be here: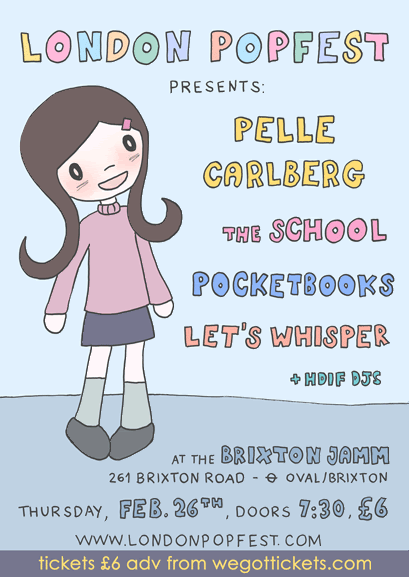 Nothing - read, nothing - could beat this show right about now. And all for a measly six quid!
As for Saturday? Well, find me at Toni + Guy having my hair done, but think of my spiritual pop apparition sinking pints and dancing away all day at Saturday's all-dayer, as headlined by the mighty Comet Gain.
Amazing, amazing posters. Not content with these two amazing shows, there's also Tender Trap on Friday night AND Julian Henry, Harvey Williams and Gregory Webster on Sunday. Incredible!
To the popfest organisers: many, many hand-claps and high fives for organising such a terrific festival. Have a great weekend, London popkids!